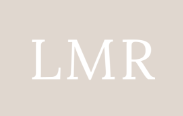 And yes, you can join us.

Good people. Great opportunities.
Being in the hospitality business can be both enriching and rewarding. Even more so when you work with us.

We want people to have a good time in our restaurants, every time. And we've figured out a way to make that happen.

Everybody's talking about LMR.
What's new at LMR? It depends on the day, but it's always something good. Read more here.