Unique Event Spaces for All Occasions
Join us for your next celebration, whether it be a wedding, bridal luncheon, birthday celebration, or corporate event. We have unique event spaces at each of our locations, that just maybe the perfect space you are looking for for your special event. Explore them below, or submit an inquiry via the form below and our events manager will be in contact with you.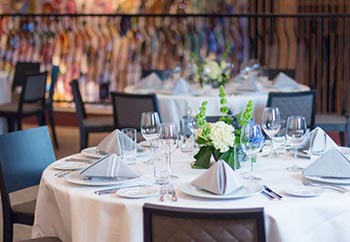 Vidrio
Whether it is full floor parties to accommodate up to 250 people or flexible spaces for smaller, intimate groups, Vidrio's dynamic spaces and personal planners are dedicated to making your event flawless and memorable.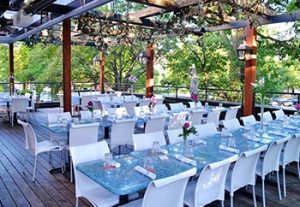 taverna agora
From our cozy, first-floor private event room to our award-winning open-air rooftop patio, Taverna Agora is the perfect setting for celebrations of all sizes.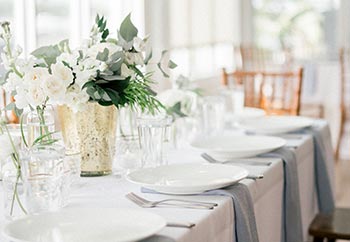 Bluewater Waterfront Grill
Located on the Intracoastal Waterway and known for our breathtaking sunsets, Bluewater has a dedicated second-floor event space, that is flexible for accommodating events from 20 – 300 guests.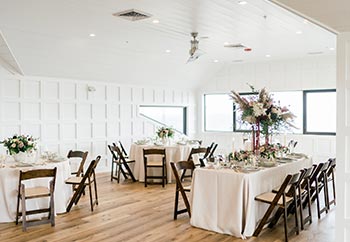 Oceanic Wilmington
Oceanic is artistically designed, with coastal elegant decor, offering fresh seafood, creative dishes, and spectacular views from every angle of the restaurant. Let your guests soak in unobstructed views of the rolling waves and shimmering sands, and experience world-class hospitality and coastal cuisine.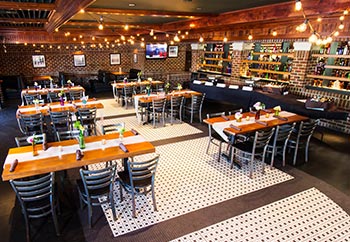 Hops Supply Co
Are you looking for a private event space in Wilmington with a cozy, upscale pub vibe? Host your next event with Hops Supply Co.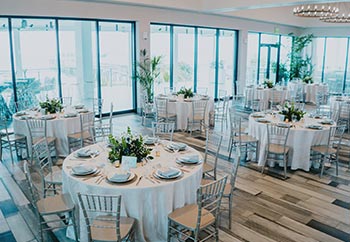 Oceanic Pompano
Oceanic is dedicated to capturing the energy of Pompano Beach's revitalization. Our Private Event team is ready to make your special moment a dream come true.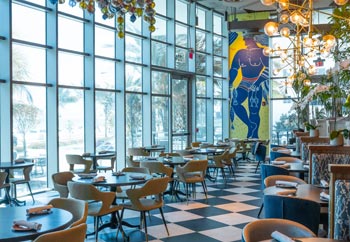 Moréa
Enjoy a Mediterranean-inspired dining experience and share a memorable meal in Morea's artful dining spaces. Offering both indoor and outdoor dining space, Morea can accommodate up to 300 guests in the full restaurant space, or provide designated dining areas for more events up to 45 seated guests.
Private Events that Amaze your guests.