LMR puts the guest front and center every time in every restaurant.
But how do we do that? It's easy:

Positive attitude
Focus on the good, show kindness, and do everything with enthusiasm.

Hospitality Actions
Treat every guest like a cherished family member or friend. Living in the moment and paying attention to their needs makes them oh-so-glad they came to our restaurant.

Knowledge
You know exactly what you need to do, what's on the menu, and what recommendations you can share with our guests. That's how you get it right and make it right every time.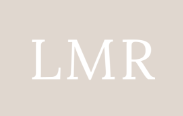 We are committed to walk the talk.